Web Design
PROFESSIONAL WEB DEVELOPMENT
It all begins with a website. Your website is often the first contact potential customers have with you, hence it is important to commit your online project to capable hands. Our skilled in-house website designers and developers will deliver you quality web design at an affordable price. We have many satisfied clients, so you can be sure that working with us is a good decision.
Website Design
Custom and Responsive Design

Slideshow and Image Gallery

Analytics and Visitor Stats

Content Management System (CMS)
Veracle solutions services is secured and reliable, the website wasn't just built, but is also being managed by veracle. Every single detail about the site is superb and most importantly easily accessible to our users. Dima Energy would most definitely recommend Veracle Solutions. Veracle is definitely your solutions to IT difficulties!
We loved everything about the website designed and managed for us by Veracle Solutions, it is well built, very detailed with easy access to our users, our Learning Management System (LMS), also setup and managed by Veracle has helped increase our productivity and visibility, they not only built it and had it running but also provided us with great insights on how to boost sales of our courses. The quality of service provided is top notch and on par with higher priced competitors. Excellent and very responsible service which ensures there's a follow up to guarantee our maximum satisfaction. Their proven experience and excellence is why our company would recommend them to anyone seeking IT solutions service with a difference! African Themes Consult Ltd.
Veracle Solutions is a brand you can trust. Excellence is their watchword and even after wards, the monitor the site and make sure it is up and running. Think of website creation and management, Think Veracle Solutions. ,
I enjoyed every bit of the business. It's professional.
QED Technologies
Dima Energy
OAO Foundation
Institute of Human Resources Management
QED Technologies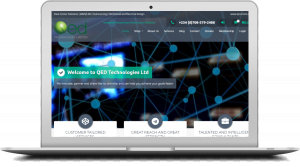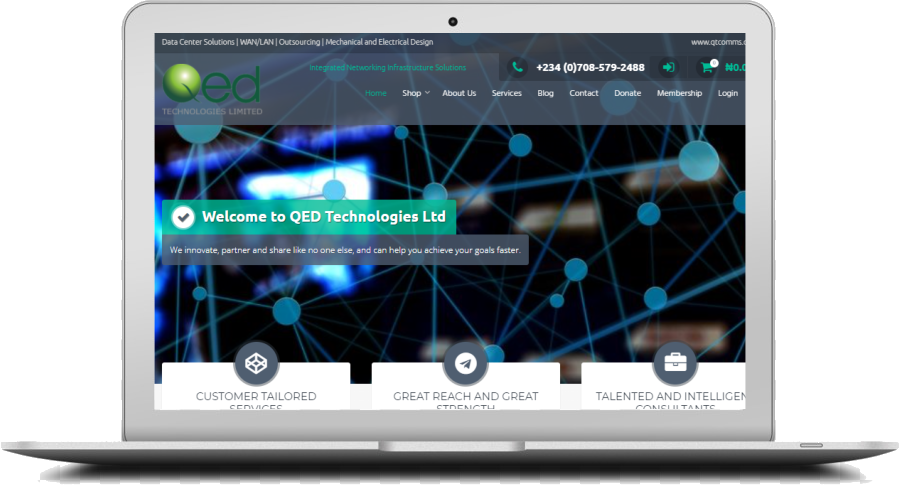 www.qtcomms.com
Dima Energy
OAO Foundation
Institute of Human Resources Management
FREQUENTLY ASKED QUESTIONS
This depends on the complexity of your Project. However, most sites will be ready in 2-3 weeks after the initial payment and site content is received from you.
Absolutely. Because the nature of our service is digital and web-based, all relevant files and images can be easily sent over the internet. We'll maintain correspondence with you via email, phone, livechat or videochat. In fact, we have designed websites for people we never met in person.
No problem, you will need to provide us with login details to your domain/hosting panel.
Yes, every website on the internet needs to register and renew its domain name address with Registrars accredited by ICANN (Internet Corporation for Assigned Names and Numbers). Also, website owners need to pay for web hosting – the service that hosts your site files on a web server computer connected to the internet, making your website available to the public. The amount due depends on the category of domain name and your web hosting plan. All recurring fees are shown as such on the invoice we shall send you.
You may instead use our easy DIY do-it-yourself Sitebuilder to create your own website. 
Learn more
.
For those wanting to learn, we have put together a series of web design video tutorials. 
Sign up
.